Buy Properties in Palm Jumeirah
It's no brainer that everyone wants to buy Property in Palm Jumeirah. Palm Jumeirah is an icon when it comes to modern architecture and man-made beauty. It has been a pinnacle of luxury and high-life for many years with lots of famous celebrities and personalities across the world having their own accommodation in this palm shaped wonder.
What's Palm Jumeirah
Palm Jumeirah, an iconic man-made archipelago located in Dubai, United Arab Emirates, is a marvel of modern engineering and luxury living. Shaped like a palm tree, it stretches into the Persian Gulf and is renowned for its opulent resorts, upscale residences, and world-class amenities. Created using cutting-edge land reclamation techniques, Palm Jumeirah has become a symbol of Dubai's ambition and innovation. Its stunning crescent shape features a range of entertainment options, from fine dining to shopping, and offers breathtaking views of the city's skyline. This masterpiece exemplifies Dubai's commitment to pushing the boundaries of architectural achievement.
Types of houses in Palm Jumeirah
This amazing Palm has varieties of properties one can invest in. Each property type is unique and has its own architectural character. Here are some of the most desired properties in Palm Jumeirah.
Signature Villas:
These are the most luxurious and expansive properties on the Palm. They come in various sizes and designs, featuring private pools, beach access, and stunning views of the Gulf.
Garden Homes:
These are elegant villas with lush gardens and direct beach access. They offer a mix of indoor and outdoor living spaces, often with beautiful landscaping.
Canal Cove Villas:
Situated along the fronds, these villas offer a more tranquil setting with the calming views of the canals. They come in different sizes and layouts.
Townhouses:
Palm Jumeirah also offers townhouse-style residences, providing a balance between spaciousness and a sense of community.
Apartments:
Alongside villas, Palm Jumeirah features luxury apartment complexes with stunning sea views and access to various amenities.
Penthouses:
Exclusive penthouse apartments are available, offering expansive living spaces, high-end finishes, and panoramic views of the Gulf and Dubai's skyline.
Shoreline Apartments:
These are mid-rise apartment buildings offering a variety of layouts and sizes, often with access to the beach and other facilities.
Golden Mile:
A mixed-use development featuring luxury apartments and townhouses, with retail and dining options conveniently located within the complex.
Serene Residences:
A collection of townhouses and apartments known for their contemporary design and access to private beaches.
Balqis Residence:
Inspired by the rich cultural heritage of the region, these properties offer a unique blend of luxury and Arabian aesthetics.
Benefits You Get When You Buy property in Palm Jumeirah
The lifestyle of this cluster is like no other. There are unprecedented luxurious amenities that come attached with the key of a new home in Palm Jumeirah. Here are some of the reasons why you should definitely buy property in Palm Jumeirah:
Exclusive Lifestyle
Residents enjoy a lavish and exclusive lifestyle surrounded by upscale amenities, high-end shopping, and fine dining options.
Scenic Views
Many properties offer breathtaking views of the Arabian Gulf, Dubai's skyline, and the iconic Atlantis resort.
Beachfront Living
Access to pristine beaches and turquoise waters right at your doorstep, perfect for leisure and relaxation.
World-Class Amenities
The palm-shaped island boasts top-notch facilities, including spas, fitness centers, and recreational areas, providing residents with unparalleled comfort and convenience.
Community Atmosphere
A tight-knit community with various social events and gatherings, fostering a sense of belonging among residents.
Iconic Architecture
Living in a masterfully designed, landmark location that represents Dubai's innovative spirit and adds to your prestige.
Privacy and Security
Gated communities, 24/7 security, and controlled access ensure a safe and secure living environment.
Investment Potential
Properties on Palm Jumeirah often appreciate in value, making it a potentially lucrative real estate investment.
Convenient Location
Proximity to major attractions, business hubs, and entertainment districts, ensuring you're well-connected to the heart of Dubai.
High-Quality Education
Access to reputable international schools and educational institutions for families with children.
Resort-Style Living
The island offers a resort-like atmosphere, with many residences featuring private pools, beach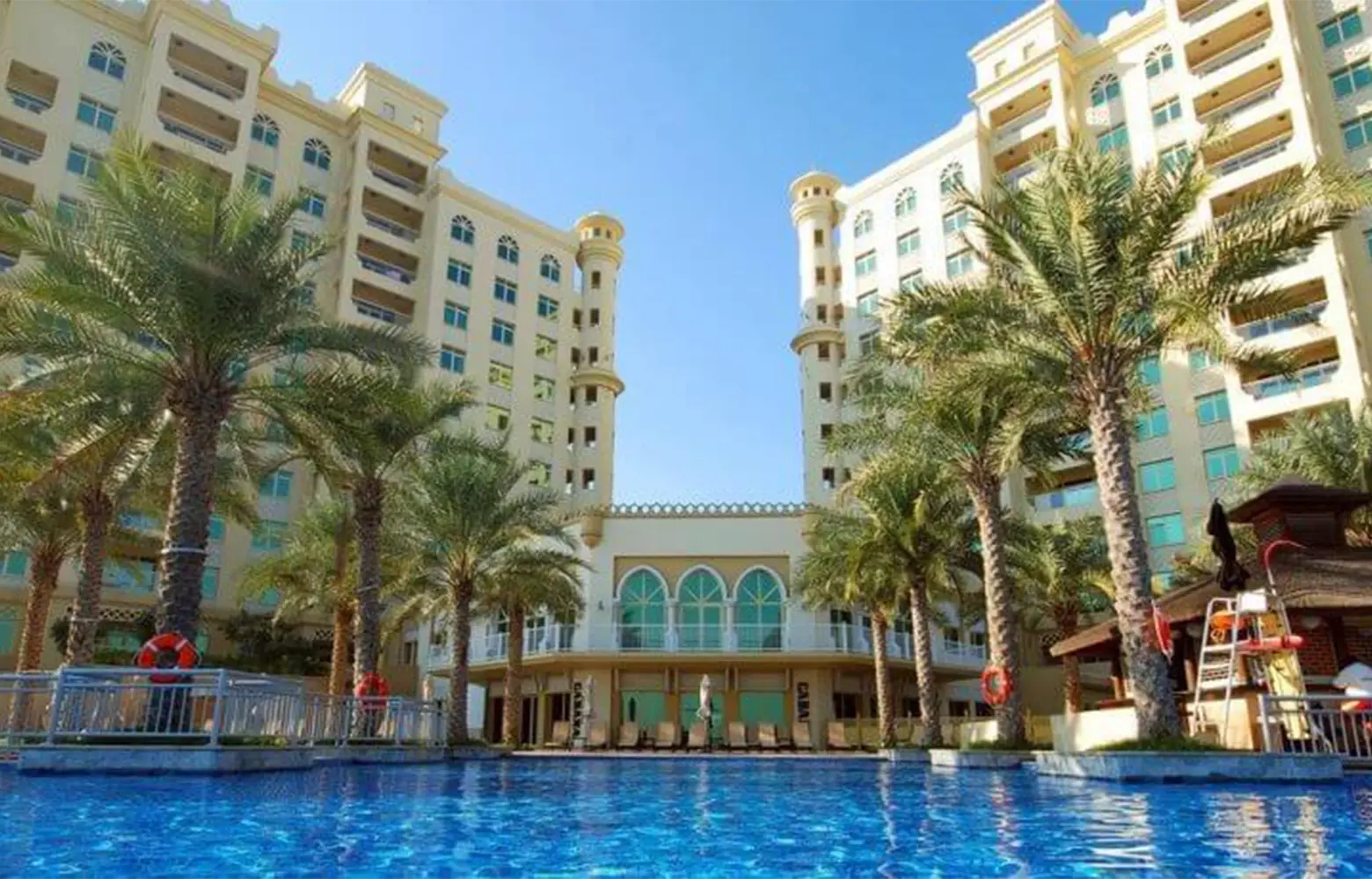 Let's Get You a Home in Palm Jumeirah - Contact Profound Realtors
If you want to buy property in Palm Jumeirah, then we are here to be your ultimate guide to your next new home in this man-made wonder. We are the pioneers of real estate investment management in Dubai. Our talented investment managers are aficionados of Dubai real estate landscape and are always on their A game when it comes to scouting the best real estate investment opportunities for you.
So, let's get in touch and get you a property that is your new home or the one that gets you an immense return on investment.
Want to Speak to An Agent?
Our highly experienced team of professionals will guide you through the process to help you find the perfect home. Get in touch with us!
Call Us