With our multicultural environment and exceptional team, we leave no stone unturned in offering our clients across the globe , the utmost care and convenience. Our services help them to successfully achieve their goal of owning a home or investing in properties with ease
Scheduled tours to Dubai's latest attractions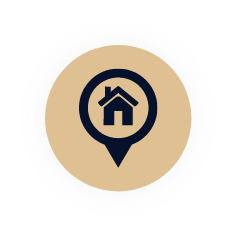 Airport transfers
Tour of latest launches in Dubai
Chauffer driven site visits to developers office
Investment Consultation
Exclusive Unit availability
Dedicated Wealth/Property Advisor
Residential Property Management
Commercial Property Management
Building Property Management
Facility Management of Full Buildings
At Profound Realtors,
We Care.
Profound Realtors has been helping clients buy, sell and rent properties in Dubai for the last 23 years. We offer complete real estate services ranging from Residential, Commercial Sales,Property on lease in Dubai, Ready to move property in Dubai, and Real Estate Consultancy & Management Supervision. List your property with us, whether it is for sale or rent,and enjoy highly professional and personalized services.
We offer a broad variety of services to our premium clients and corporations. Our International network of clients and business partners is unparalleled. Our properties accommodate local and international based potential buyers, without restrictions.
Experience In The International And UAE Property Markets
Generating Maximum Returns & Capital Appreciation
Ensuring Long Term Savings
Managing Real Estate Assets Locally And Internationally
Broad Platform & Gathering Market Data
Responsive & Adaptive to Market Changes
Profound Realtor is the best real estate company all over Dubai.
Honorable Paul Unoura
I would like to express appreciation for Mr. Ashfaq for the level of professionalism I experienced from your company. This is quite commendable, keep it up!
Samuel Tope
Great service, timely delivery and professionalism at its best with attentional to detail - our experience with Profound Realtors has been exemplary.
Richal
Nigeria
Connecting with Mr. Saeed Naveed from Profound Realtors means that all your real estate concerns and hassles are well taken care of. The company has significant experience working in the UAE real estate market and it reflects in how they assist their clients. Mr. Saeed is trustworthy, very knowledgeable and extremely professional when it comes to understanding and fulfilling a client's requirements.
Babeet Gupta
India