Today, Dubai is among the few international locations in the world that provide great real estate investment opportunities. The emirate guarantees variety and competitive returns even in unfavorable market conditions, with high rental yields ranging from five to ten percent by being the MENA region's most transparent real estate market.
Proving this point, the Dubai Land Department has recorded 6,652 sales transactions worth AED 18.4 Billion in May 2022. According to analysts, this number is only expected to rise in the coming months as the sector welcomes exciting new developments and growing interest from global investors.
A few reasons to invest in Dubai:
One of the safest places in the world
Unparalleled Global lifestyle
World-class infrastructure
Tax-free and freehold options
When buying property as an investment, it's important to look for two key attributes - high returns and capital growth; something which can easily be achieved when purchasing off-plan. Off-plan developments are currently experiencing some of their highest sales levels and their popularity is heightened by the ability to negotiate excellent discounts either before the property is built or whilst it's under construction.
A few reasons to consider investing in off-plan properties in Dubai:
Prices are significantly lower than average
Strong capital growth can be attained
Ability to re-sell at a profit before completion
Small deposits and staged payments
The buyer can save money by selecting a Ready-Property by avoiding the fees of renting an apartment and the prolonged wait of an off-plan project. Furthermore, it makes the property buyer feel secure. Instead of visualizing it with the aid of the developer's brochures or project profiles, the buyer can examine a functional community and the infrastructure nearby before purchasing the property.
The assurance a ready property gives is unmatched by other alternatives.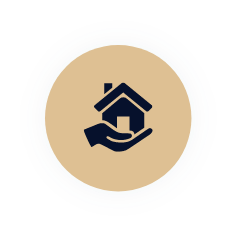 Location advantage (completed properties set in prime locations)
The buying decision is based on physically seeing the property and feeling it out
Immediate Rental Income generation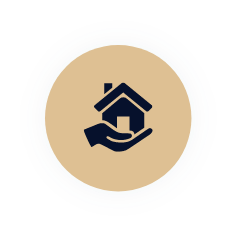 Higher loan-to-value (LTV) ratio (when applying for a mortgage from the bank)
The investor can move in or rent it out immediately
Higher returns when market prices spike
Dubai's
Vision for the Future
Dubai's population expected to jump to about 5.8 million by the year 2040. Currently, the city in the United Arab Emirates has a population of 3.3 million people. In 2021, the Dubai Urban Master Plan 2040 laid the groundwork for the city's sustainable growth over the next 20 years.
The Dubai 2040 vision maps out a comprehensive path for a more sustainable urban development of the city. This plan focuses on using available spaces and concentrating development in existing urban areas. It will provide more space for hotels and tourist activities, as well as increase the land area for commercial activities.
Dubai's Urban Master Plan 2040 focuses on the following priorities:
Population increase by the year 2040
Integrated and diverse housing options
Development of Urban Centers
Doubling the size of green and recreational areas